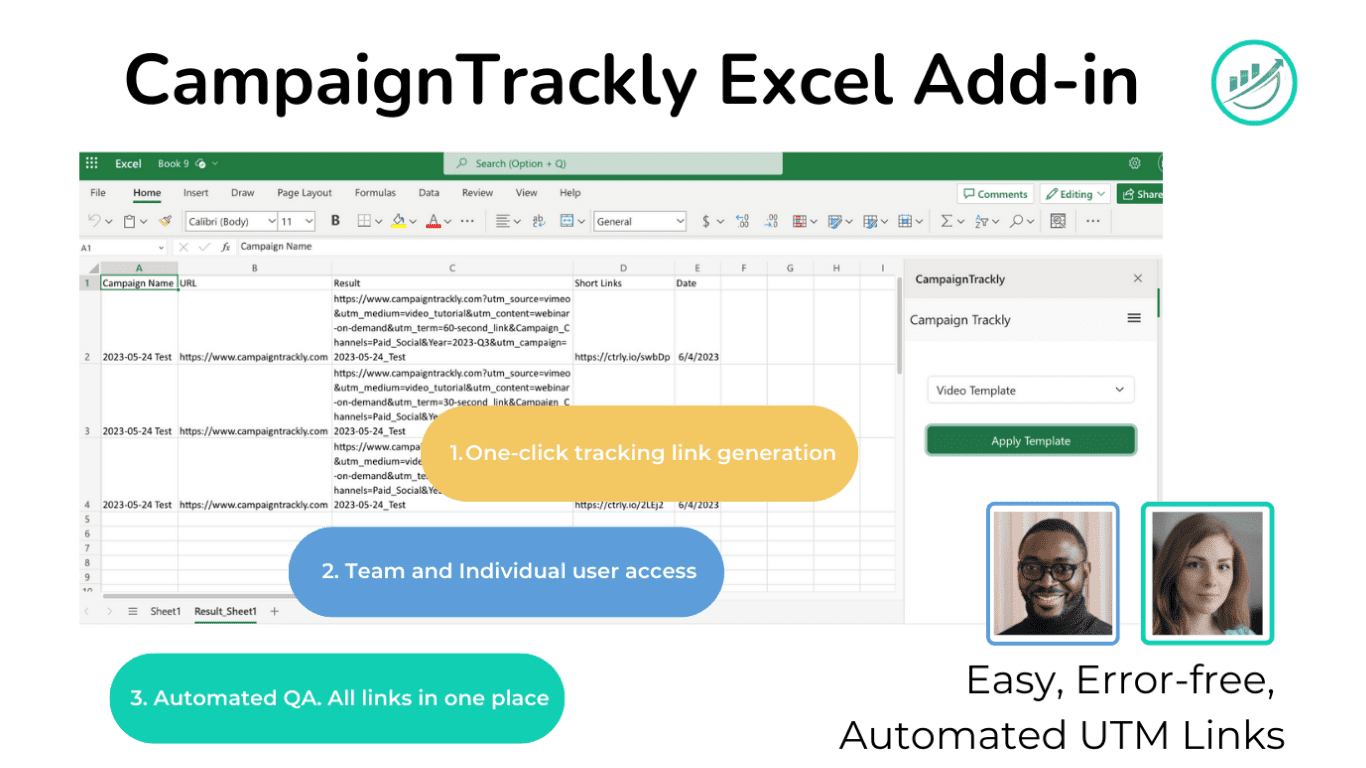 CampaignTrackly Launches Novel Excel + ChatGPT URL Builder
Groundbreaking Excel + ChatGPT URL Builder added by URL Tagging Platform CampaignTrackly makes it easier than ever to build formula- and error-free UTM links without leaving Excel
FOR IMMEDIATE RELEASE: June 19, 2023
Milena Mitova
Leafwire Digital, Inc.
(609) 200-0194‬
milena@campaigntrackly.com
CampaignTrackly Adds Groundbreaking Excel Add-in + ChatGPT Integration to Its Cutting-Edge Marketing URL Builder
New integration guarantees consistent reporting data quality for customers, as they tag and shorten the URLs of their marketing campaigns without leaving their Excel environment
(Wayne, NJ), (June 19, 2023) – Leafwire Digital, Inc. today announced the launch of an advanced Excel + ChatGPT integration feature that will radically improve the experience of its customers, allowing them to build trackable links, used to measure digital marketing ROI, without leaving the convenience of their Excel spreadsheet.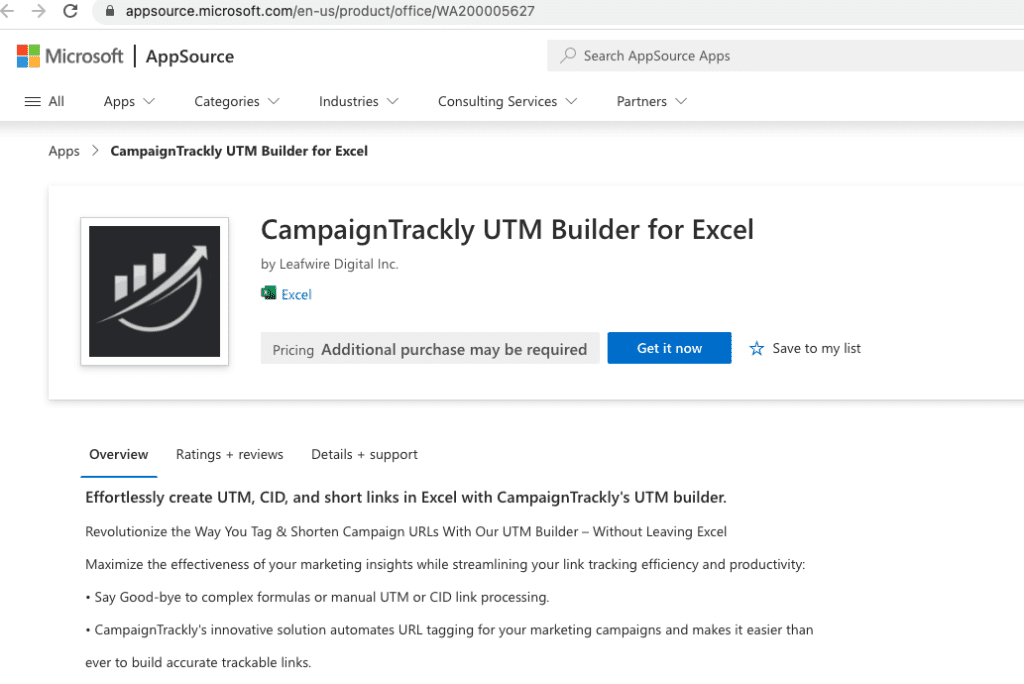 The company has been accepted in Microsoft's partnership program and its new offering has been approved and officially published on Microsoft's app marketplace for Office productivity add-ins.
With over 750 million people using Excel on a daily basis, CampaignTrackly joins a growing number of SAAS companies focusing on offering embedded experiences that empower Excel customers to do their job without interruptions, or the need to hop between apps and websites to be able to perform their daily projects.
The new Excel Add-in offering gives CampaignTrackly's users the ability to effortlessly tag their marketing links, generating the industry-standard UTM URLs for their analytics and reporting needs without complex formulas or error-prone manual activities.
The UTM tag library, tag combinations (templates), and the tracking link generation mechanism is happening on the CampaignTrackly platform without the need for the user to actually visit its website.
The platform seamlessly connects its API with the Excel spreadsheet of each user and performs all tagging functions, QA checks, and trackable link generation in seconds – allowing for a simple, error-free single-click creation of both long and short links.
Users can add the link-tagging function to any Excel spreadsheet and tag their links without impacting the integrity of their spreadsheet content or columns. The only thing they need to do is add a campaign name and their URL links, and select a tagging template of their choice.
"The Excel Add-in has a ChatGPT function empowering CampaignTrackly's users to fuel their content productivity with the power of the popular generative AI", says the company's CEO, Milena Mitova. "Users can interact with ChatGPT without the need for a ChatGPT login or account creation – which will definitely assuage any potential security concerns that their employers might have."
###
About CampaignTrackly
CampaignTrackly revolutionizes the URL tagging of marketing campaigns, enabling businesses to maximize the quality of their analytics insights, improve marketing decisions, and optimize advertising ROI with the help of effective and uniform link tracking.
Trusted by marketing professionals from both small and large companies, the link tagging automation platform is a top innovator in the link tracking field. Its cutting-edge Excel + generative AI link tagging solution will help drive consistent and uniform link tagging, addressing key digital marketing reporting data inefficiencies and closing a data accuracy gap that costs businesses billions of dollars every year.