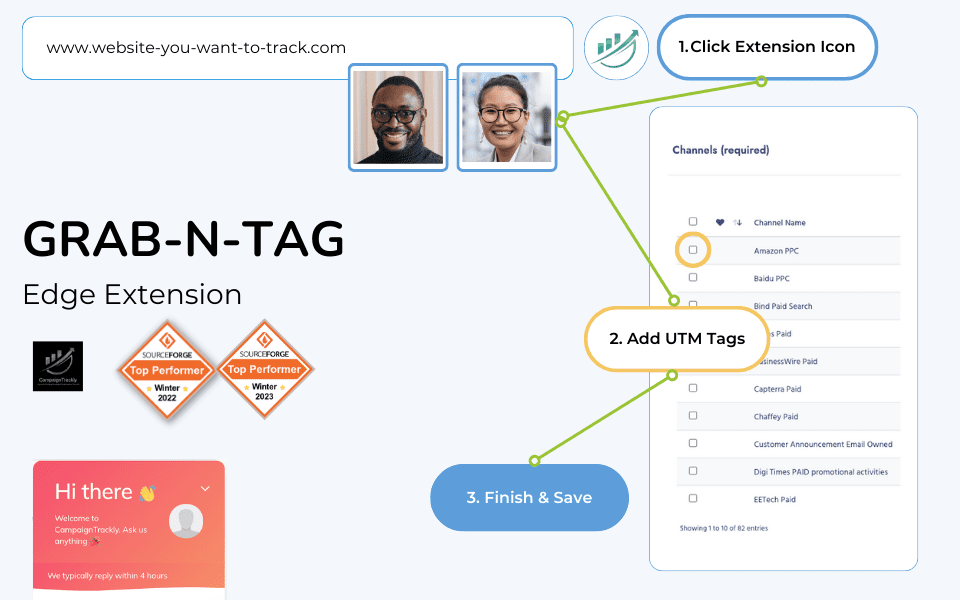 Add the CampaignTrackly UTM Link Grabber Chrome Extension to your web browser for a fully automated grab-and-tag tracking link building experience.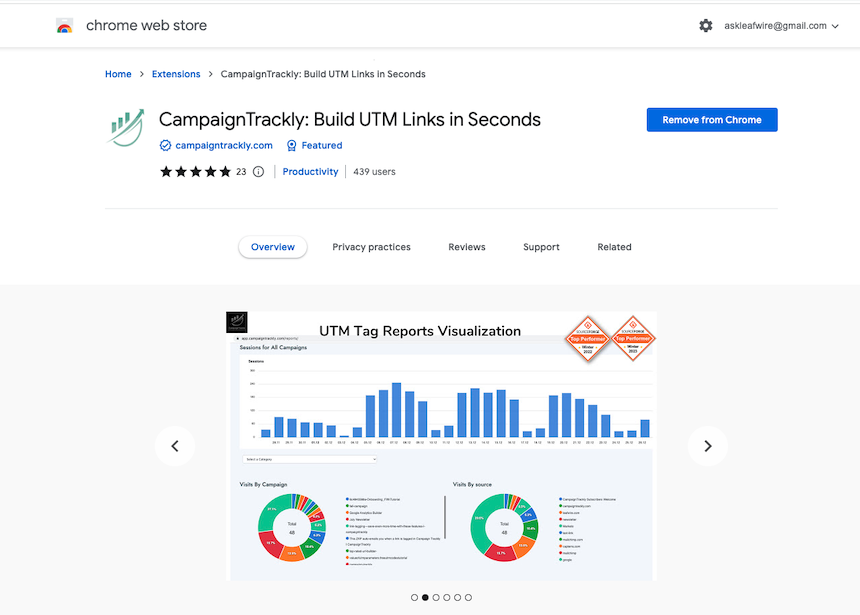 Three ways you can use our UTM Link Grabber Chrome extension to grab URLs, convert them to UTM tracking links, ensure high-quality tracking insights, and save time:
EMAIL: Grab all the email links directly from your editor or HTML, while you are working on your email. No need to hop between platforms, use Excel sheets or visit the CampaignTrackly website. No more concerns about typos or mistakes when copy-pasting.

Drag and drop tracking tags in seconds and get the new enriched tracking links sent back to your editor on "Save".
Extension opens the multi-link tagging dashboard for fast drag-and-drop or "add-to-all" functions.
Works with Marketo, HubSpot, Mailchimp and more.
Fast, efficient, no manual copy-pasting or errors.

BLOG: Grab the URL of your blog page by clicking on our extension. Both your URL link and its name are populated for you – all that's left is to click and add your tags. Eliminate typing and automate your process.
WEBSITE: Right-click any URL link on any website and use the CampaignTrackly menu prompt to get the link auto-sent into your tagging dashboard, without the need to go back to the CampaignTrackly website. Add your tags and get your tracking link shortened and ready to promote in seconds.
How it Works
The Chrome extension works much like the CampaignTrackly Edge Extension.
Create an Account with CampaignTrackly. You can start with a FREE account if you like.
Click this link to add the extension to your Chrome browser. Follow the instructions that the webstore will provide.
Pin your extension to your browser to access it at any time, or right-click any link on a web/email to start tagging.
Contact Us with Any Questions: