Automated Email Tracking for Hubspot, MailChimp & Marketo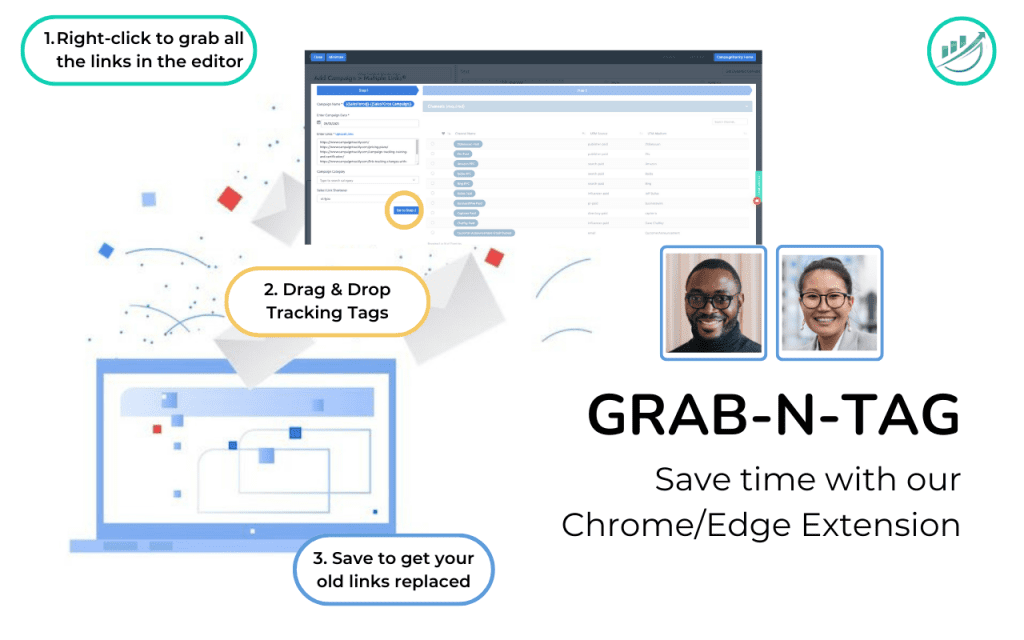 Simplify Email Tracking – Easily Tag Links Without Leaving Your Email Platform
Say hello to our Chrome & Edge extensions:
We grab your links, let you tag them and return your new URLs in the email for you
You save time and minimize copy-pasting issues
Your insights are more effective and help you optimize your email ROI
Emails Sent By MailChimp Alone
Email Links To Track Daily
Luckily, CampaignTrackly Offers a Great Solution
Watch Video on Email Tracking…for HubSpot Email Producers:
…For MailChimp Email Producers:
…For Marketo Email Producers:
4 Great Reasons to Use CampaignTrackly To Automate Tracking Link Creation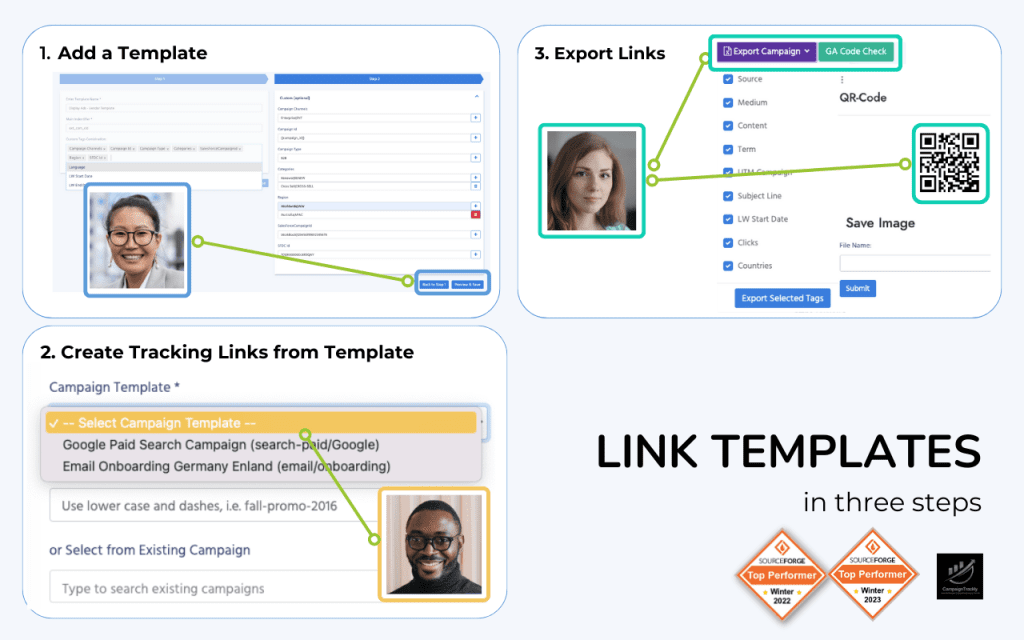 Reason # 1
65+ automation features let you save time, eliminate data errors, and drive high adoption rates.
Reason #2
An agile 3-week improvements cycle drives innovation and better user experiences.
Reason #3
Top link tracking expertise combined with automation core strengths let you build a best-in-class tracking and reporting framework. Leverage us to drive ROI and get in control of your marketing budget.
Reason #4
100% customer dedication gives you: friendly and timely support, guaranteed process and data security, and full connectivity to upstream/downstream applications. Get an effective end-to-end process with minimal manual work.
Would You Like to Learn More About CampaignTrackly? Try it Now for FREE