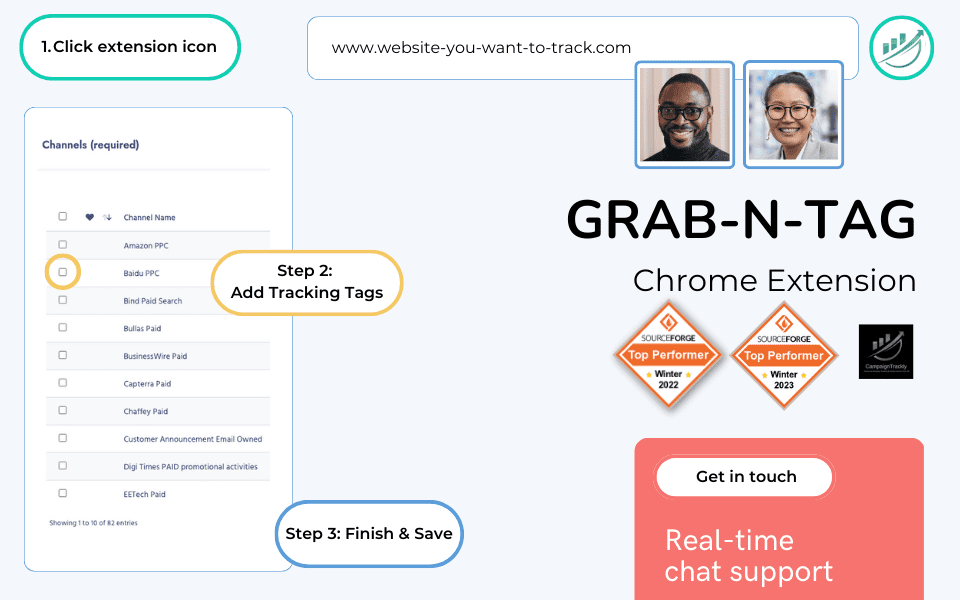 Add CampaignTrackly to your Edge browser and start converting your URLs into insights-loaded tracking links in seconds!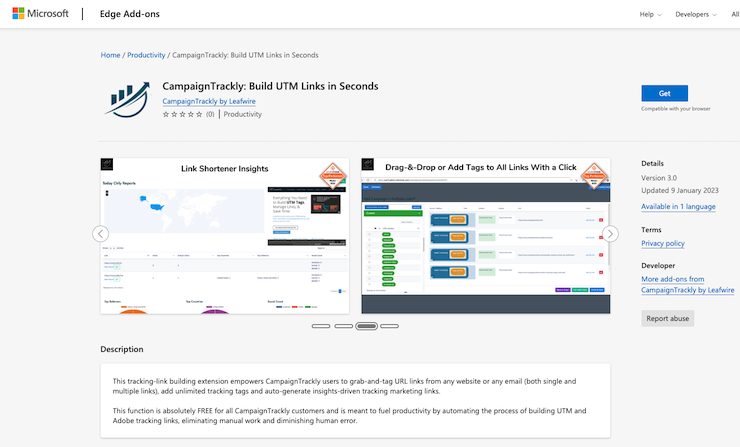 How to Save Time and Boost Productivity with the CampaignTrackly Edge Extension
Working exactly like the UTM link Grabber Chrome Extension, the CampaignTrackly Edge extension gives you 3 ways to automate the generation of UTM tracking links for your digital marketing campaigns:
EMAIL – the extension allows you to grab all the links that need tracking directly from your WYSIWYG friendly email editor or your HTML backend, without the need to go back to our website, hop between platforms or navigate back and forth between an MS Excel spreadsheet and your email. Lots of time saved.
WEB BROWSER WINDOW – if you need to grab the URL of a website directly from the web browser window, click on the Edge Extension Icon and the link plus the page's title will be placed in our Single Link Tagging dashboard that opens up as a layer on top of that web page.
LINK ON A WEB PAGE – if you need to grab a link from a website, just right-click it. From the menu that will popup up, follow the CampaignTrackly logo to grab the link, so our extension can instantly place it in our tagging dashboard that will open on top of that page.
How it Works
Create an Account with CampaignTrackly. You can start with a FREE account if you like.
Click this link to add the extension to your Edge browser. Follow the instructions that the webstore will provide.
Pin your extension to the browser so you can see and access it at any time, or right-click any link on a web/email to start tagging.
Contact Us with Any Questions