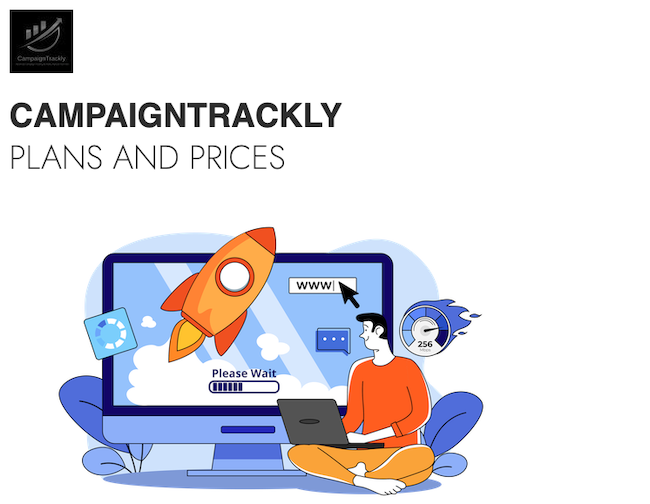 How Our Pricing Works
Our plans have been carefully crafted to meet the needs of our customers.
The FREE plan gives you 14 days of Pro access to see most of the tool's features and then switches to a very limited experience for users who only occasionally need to build links.
All our PAID non-enterprise plans feature 14-day free trial before payment goes in effect. During this period we provide well-paced onboarding to help users get the most out of our platform.
ENTERPRISE teams considering our app will generally be provided with a free 30-day experience so they can assess how the platform meets their needs and if they want additional features.
Any questions regarding payment, plans and more – please contact us at support@campaigntrackly.com.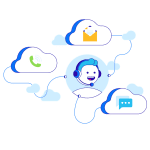 Choose from the Following Plans
Starter
Individual
$4.99/Month/User Billed Monthly
---
1 User
14-day Free Trial
UTM & Custom Tags: The Complete Suite
Link Shortener: Yes
Analytics and Reports
Shortener Targeting Options: Most of the features
Tag Templates
Campaign Templates
Free Add-ons: Somewhat Limited
Team Features
Integrations
Links: Up to 1200/User/Year
SSO
Double Verificatione
API
Pro Monthly
Team of 1-10
$24.99/Month/User Billed Monthly
---
2-10 users
14-day Free Trial
UTM & Custom Tags: The Complete Suite
Link Shortener: Multiple
Analytics and Reports: Yes
Shortener Targeting Options: Yes
Tag & Campaign Templates
Free Add-ons: Almost all
Team Features: Admins, Advanced User Permissions
Integrations: Yes
Links: Up to 8000/User/Year
SSO
2-step Verification
API
Pro Yearly
Team of 1-10
$15.00/Month/User Billed Yearly
---
2-10 Users
14-day Free Trial
UTM & Custom Tags: The Complete Suite
Link Shortener: Multiple
Analytics and Reports: Yes
Shortener Targeting Options: Yes
Tag & Campaign Templates
Free Add-ons: Almost all
Team Features: Admins, Advanced User Permissions
Integrations: Yes
Links: Up to 8000/User/Year
SSO: Optional
2-step Verification: Optional
API: $3.00/Month/User Billed Yearly
Enterprise
Large Teams
Starting at $17/Month/User Billed Yearly
---
11+ users
30-day Free Trial
UTM & Custom Tags: The Complete Suite
Link Shortener: Multiple
Analytics and Reports: Yes
Shortener Targeting Options: Yes
Tag & Campaign Templates
Free Add-ons: All
Team Features: 6-level access control
Integrations: Yes. Ask us about direct field mapping between platforms.
Links: Unlimited
SSO: $2.00/Month/User Billed Yearly
2-step Verification: Yes
API: $3.00/Month/User Billed Yearly
Compare Features by Plan Here:
#
Features
FREE
Starter
Pro
Enterprise
1
Tag Library
Tag Library
Tag Library
Tag Library
Tag Library
2
– Unlimited Custom (hidden value, multi-value, numeric, and alphanumeric) & UTM Tags
UTM Tags Only
✓
✓
✓
3
– Unique Link Identifier Tag
✕
✓
✓
✓
4
– Pull UTM_Campaign from Tags
✕
✓
✓
✓
5
– Manually Type UTM_Campaign
✓
✓
✓
✓
6
– Add Link to Existing Campaign
✓
✓
✓
✓
7
– Required Tags
✕
✓
✓
✓
8
– Tag Formatting Rules
✓
✓
✓
✓
9
– Tag Rule Exceptions
✓
✓
✓
✓
10
– Tag Comments
✓
✓
✓
✓
11
– Tag Favorites, Hide, Unhide
✓
✓
✓
✓
12
– Create or Delete All/specific Tags
✓
✓
✓
✓
13
– Bulk-upload or Export Tags
✓
✓
✓
✓
14
– Tag Campaign Categories
✕
✓
✓
✓
15
– Tag Templates, Campaign Taxonomy Templates
✓
✓
✓
✓
16
Free Link Shortener, Ctrly.io
✓
✓
✓
✓
17
– Tagged & Shortened Links
Up to 15, count
restarts each month
– Up to 1,200/Year
– Up to 8,000/Year
– Unlimited
18
Ctrly.io options:
Ctrly.io Options:
Ctrly.io Options:
Ctrly.io Options:
Ctrly.io Options:
19
– Customizable /Slug
✕
✓
✓
✓
20
– Add Pixels (Facebook, and more)
✕
✓
✓
✓
21
– Add Link Expiration
✕
✓
✓
✓
22
– Add Geo-targeting
✕
✓
✓
✓
23
– Add Password
✕
✓
✓
✓
24
– Add Device Targeting
✕
✓
✓
✓
25
– Add Vanity Domain (charges apply)
✕
✓
✓
✓
26
– Campaign Clicks Visualization
✓
✓
✓
✓
27
– Campaign CSV Export with Clicks
✓
✓
✓
✓
28
Google Analytics
Google Analytics
Google Analytics
Google Analytics
Google Analytics
29
– Single/Multi Campaign Visualizations
✕
✕
✓
✓
30
– Custom GA Dimension in Link
✕
✕
✓
✓
31
– Custom GA Reports
✕
✕
✓
✓
31
– Check Link is Tracked in GA
✕
✕
✓
✓
32
Tagging Options:
Tagging Options:
Tagging Options:
Tagging Options:
Tagging Options:
33
– Display Ads Tagging Dash
✕
✕
✓
✓
34
– Single Link Tagging Dash
✓
✓
✓
✓
35
– Bulk-Link Tagging Dash
✕
✕
✓
✓
36
– HootSuite Bulk Tagging Dash
✕
✕
✓
✓
37
– Google Feed Bulk Tagging Dash
✕
✕
✕
✓
38
– Custom Bulk Upload
✕
✕
✕
✓ (BRD Required)
39
– On-site Banner/Button Tagging Dash
✕
✕
✓
✓
40
– Taxonomy Spreadsheet Conversion to UTM-based Campaign Templates
✕
✓
✓
✓
41
– Taxonomy Spreadsheet Conversion to Non-UTM-based (Adobe) Campaign Templates
✕
✓
✓
✓
42
Team Options:
Team Options:
Team Options:
Team Options:
Team Options:
43
– Basic Team Invites & Management
✕
✕
✓
✓
44
– Advanced Team Access Control
✕
✕
✓
✓
45
– 2 Admins/Team
✕
✕
✓
✓
46
– Campaign Archiving
✕
✕
✕
✓
47
– Multiple Workspaces
✕
✕
✕
✓
48
– Link Approval Workflow
✕
✕
✕
✓
49
– API, SFTP & Google Drive Auto-Export
✕
✕
✓
✓
50
– Extra Custom Features/integrations
✕
✕
✕
✓
51
– Advanced Support + AM (Charges Apply)
✕
✕
✕
✓
52
– SSO/Double Verification
✕
✕
✕
✓
53
FREE Add-ons:
FREE Add-ons:
FREE Add-ons:
FREE Add-ons:
FREE Add-ons:
54
– Searchable Campaign Directory
✓
✓
✓
✓
55
– QR Codes – all links
✓
✓
✓
✓
56
– Individual Campaign Page
✓
✓
✓
✓
57
– Export All Campaigns
✕
✓
✓
✓
58
– Bitly, Short, Rebrandly Integration
✕
✓
✓
✓
59
– Google Drive Integration
✓
✓
✓
✓
60
– Email Onboarding
✓
✓
✓
✓
61
– Weekly Updates Email
✕
✓
✓
✓
62
– Free Link Grabber (Chrome Extension and Edge Extension)
✓
✓
✓
✓
63
– Unlimited Chat Support
up to 2 chats/month
✓
✓
✓
64
– Email Support
Up to 2 emails/month
Up to 3 emails/month
Up to 5 emails/month
Up to 50 emails/month
65
– 70+ Articles & Videos
✓
✓
✓
✓
66
– Zapier Integration
Only for 14 days
✓
✓
✓
67
– Daily/Weekly Consumption of SFDC Campaign & ID via SFTP
Only for 14 days
Only for 14 days
✓
✓