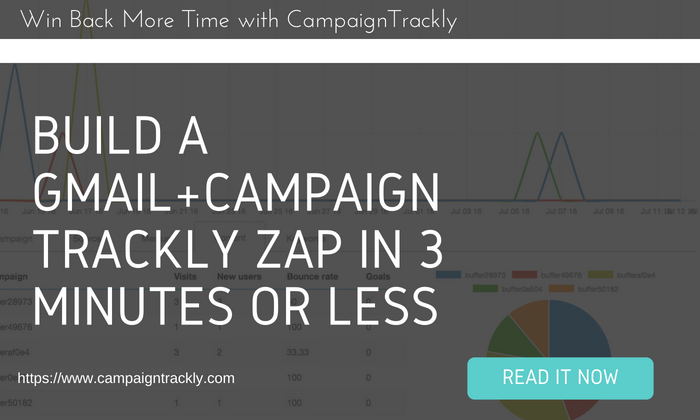 Build a Zap for Gmail and CampaignTrackly in 3 Minutes or Less – Slideshow
In this interactive slideshow, you can see how easy and simple it is to build a CampaignTrackly + Gmail Zap, which will send out email alerts every time a tagging campaign gets created in your CampaignTrackly app account.
Similarly, you can build a CampaignTrackly + Google Sheets Zap – where your campaign can be added to your campaigns sheet, or a CampaignTrackly + Trello Zap, and many more. If you are looking for a more in-depth integration between our app and your internal databases or functions, you are welcome to use our API to implement that, just drop us a line if you are interested or visit www.campaigntrackly.com.