How to Get More Customers with these 4 SEO Tactics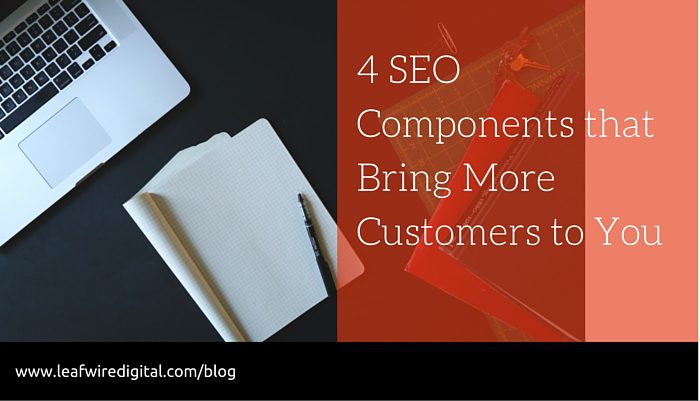 Why focus on these 4 SEO tactics to get more customers
When discussing SEO, the experts agree that you have three important aspects you need to work on – on-page search engine optimization (your content, keywords, titles, images, etc.), website construct optimization (your website's speed, domain age & trustworthiness, infrastructure, etc.), and external links that refer people to your website (back linking). Of the three groups, only the first contains the 4Â SEO tactics that will help you directly bring and engage more customers.
These tactics are page title, page description, keyword, and copy with images. Your on-page optimization strategy is the meat of your SEO. It not only serves as the most important component of reaching and convincing customers to come to your website. It is the most cost-effective one, and can be automated so that you can scale your efforts and drive even better results.
While website optimization mostly requires the involvement of IT or programmers and is often beyond a marketer's control, on-page activities are right up your alley. They offer the creative canvas where all marketers can unleash their copywriting talents and A/B test to optimize engagements and clicks.
While back-linking takes time and is tied to extensive promotions, social engagement, influencer marketing, PR, and more – on-page optimization is immediate, and the search engines are known to embrace it almost right away.
While ll 3 SEO groups work together to bring your pages to the top positions of the search engine result pages, only on-page optimization has the power to convince a reader why he or she should click on your link and not on the URL of your competitor.
SEO or search engine optimization is a must-have branding and lead-generation marketing strategy, and its goal is to create visibility for your company and bring new leads to your online home. It is one of the most popular inbound marketing approaches and is considered the second top most cost-effective digital acquisition & engagement strategy after email.
While all 3 SEO aspects are important for the successful growth of your online presence, the low-hanging fruit for you  as a marketer is on-page optimization.
Hence, you should focus your time and efforts on improving the quality of, and automating the optimization of your website pages and more specifically their titles, descriptions, keywords, and copy+images.
The low-down on the 4 SEO tactics that you need to focus on  & what tools can help you get more out of your efforts
Page Title SEO
The page title is the top element that shows up on the search results page. (View the image above for visualization). It needs to be unique because it sets you apart from the competition and carries the key keywords that you want to be found for.
Optimize your page title length and quality to convince online visitors to visit your website.
Use a too like  Co-schedule's headline analyzer to automate title analysis and shorten your production times (writing engaging and effective titles can be very time-consuming!!!). The tool can help you with a lot of key insights, including:

character length
number of words
sentiment, emotional words, power words, and more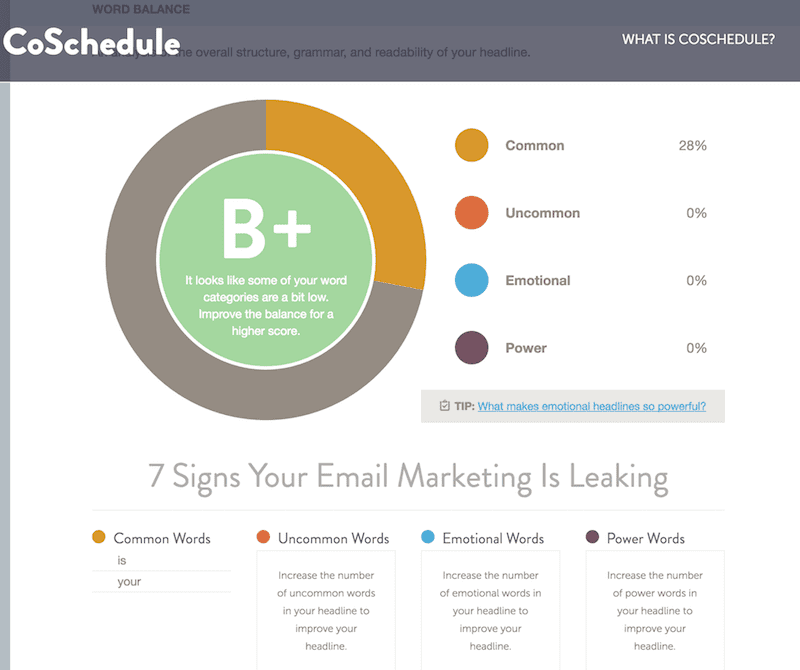 Page Description SEO
The page description is important too – it is displayed right under the title in the search results and is your 10-second "elevator" speech, the selling proposition that will convince the web user to click on your website instead of that of your competitor.
Optimize your descriptions by adding a call to action. List at least 2 key benefits that the user can experience when landing on your page. Hubspot recently ran an experiment where they were able to increase click-through rates by over 100% when they improved their descriptions.
Use tools like SEMRush to automate the monitoring and optimization of your page descriptions. Automating this activity can save you a lot of time and help you fix potential issues that might prevent your page from ranking well.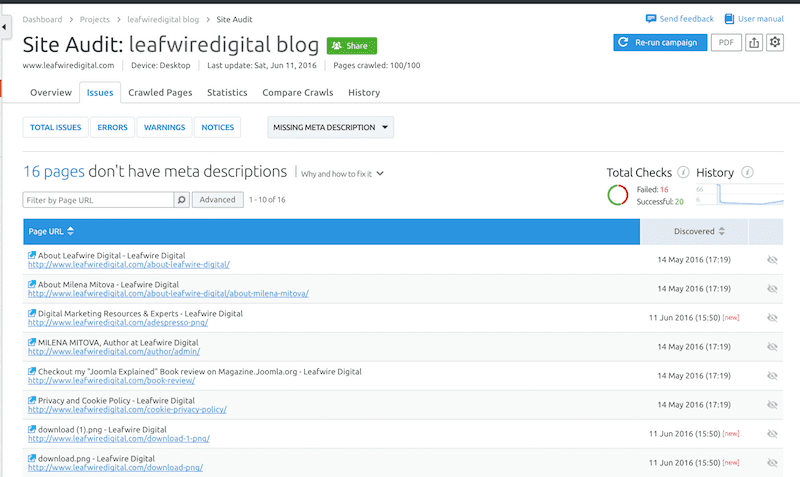 Page Keyword SEO
The page KEYWORDÂ is at the heart of your SEO efforts. That is why you are creating your page and your content in the first place.
With keywords, research is everything. Knowing which keyword to select and compete for, as wel as keyword difficulty, keyword popularity & trends is atthe core of your SEO success. If you don't know where to start, you can find an excellent keyword research resource here
Make sure to analyze your competitors to understand what keywords they are competing for. A great tool to do that is spyfu.com
Since Social Media is playing an increasingly important role in SEO, don't forget to go to Twitter.com and enter your keyword of choice to see who has created content around it and what discussions are happening around this topic.
Another great resource that can help you gain more understanding around that is epic beat by Epictions – use it to gather data on all the blogs & social mentions around your targeted keyword.
Curious to see how your website is doing, compared to your competition? Get instant insigths. Enter your website URL to find out:
Copy & Image SEO
Page copy and images. While image optimization is relatively straightforward, SEO copywriting is one of the most disputed on-page tactics. Although we will never know how Google analyzes the quality of your page text and what criteria it uses to rank it, one thing is certain – original, well-written content has the highest chance of helping you gain valuable website traffic without spending thousands of dollars. It is the main reason why on-page optimization is considered as the most cost-effective way to get more customers. Great, enticing, highly shareable content can motivate hundreds of people to start following your company and become customers or faithful brand advocates.
Many industry experts are warning us that when it comes to social media follower management, marketing personalization, audience segmentation, list building, ad performance & conversion optimization, marketers will get replaced by robots, and very soon.
Content-writing though is so unique, that I have yet to hear of a way to automate it. Unless we can come up with the most amazing and powerful artificial intelligence, the very process of creating original content is and will remain the prerogative of humans.
You could still automate a few activities to help speed up your creative process:

Tools like grammarly.com  & Hemingway can speed up your proof-reading efforts. They help eliminate typos, repetitions, and improve the quality of your style while you write. You get useful real-time suggestions that include synonyms, prepositions, phrases, sentence structure, and so much more.
Tools like Buzz Sumo or Epic Beat let you automate topic research, content type popularity within certain key audiences, and give you instant insight into the best times to post your content.
Google voice can be used to record and transcribe your thoughts.
You can also create or leverage  some of the various blog, white paper, and eBook templates available on the net to help optimize your writing efforts. Here is a good collection offered by Hubspot
 Conclusion
SEO is considered as one of the most cost-effective traffic and lead-gen acquisition strategies. The main reason for that is on-page-optimization. It contains the 4 most critical SEO tactics that will enable you to attract a lot of targeted visitors without spending thousands of dollars.
** This content has been updated as of May 2016**