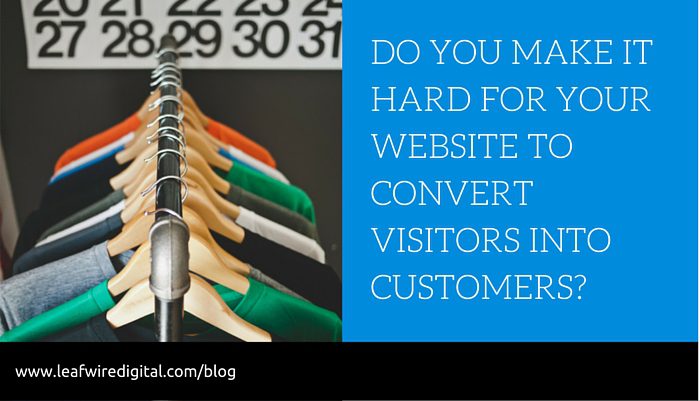 Nine Reasons Why Your Visitors Don't Stick Around
In this blog we share nine reasons why your visitors might not be willing to stick around. We have also added an infographic, which gives you 5 tips that might help improve user experiences and get them to stay longer.
Nine Reasons why visitors might feel compelled to stay away from your website
1. Do you make your visitors sit through long flash intros before they can get to your home page, instead of offering a simple and clean landing page with a clear call to action?
2. Do you have an auto-playing movie or voice on your homepage with a stop/mute button that is very hard to find?
3. Do you present your visitors with annoyingly long contact forms that ask for a lot of information instead of just asking for their email, phone number, name and company?
4. Do you have multiple content inconsistencies – products and services being named differently on different pages, page titles not corresponding well with their page content, menu structure that is convoluted and confusing?
5. Do you have NO explanation of how your website, store, orders, deliveries and returns are organized?
6. Have you decided that a FAQ section is a waste of time, especially if you don't have a live assistance option?
7. Are you not offering any type of customer support – online tickets, phone-based support or at least a user forum?
8. Have you provided zero info on how customers can get quickly and easily in touch with you should they need to?
9. Have you provided zero reviews or catalogs or demos that could highlight your product well and give your visitors a good idea of what they are getting?
Infographic
This infographic is courtesy of http://www.point2homes.com/