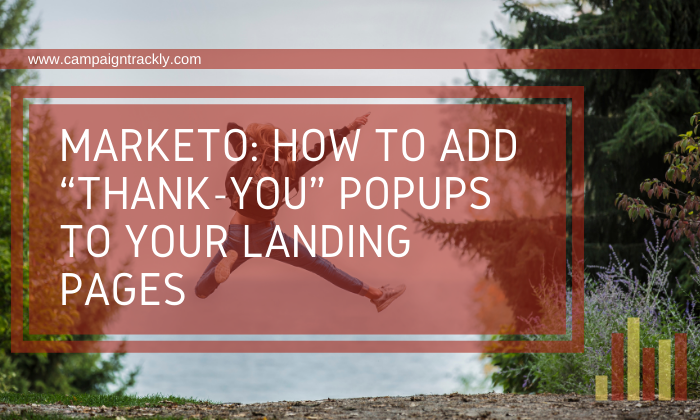 Marketo: How to add "Thank-you" Popups To Your Landing Pages
As you have probably discovered, I am a fan of Marketo's landing pages because there are almost no restrictions to what you can do with them in building various user experiences.
Combined with Marketo's form functionalities, the landing pages can enable you to build some really cool and fun stuff within very short time frames .
These capabilities could be very useful and cost-efefctive, especially if you have long devlopment cycles for your websites and need to build quick short-lived campaigns in-between.
In this blog, I will show you how to build a "Thank-you" popup for your Marketo pages in a few easy steps.
Not only that, I will show you how you can actually have two popups that show up based on if/then statements.
Email me for access
This blog is about Marketo, Marketo landing pages, Marketo Popup, Thank you Popups, Marketo Forms