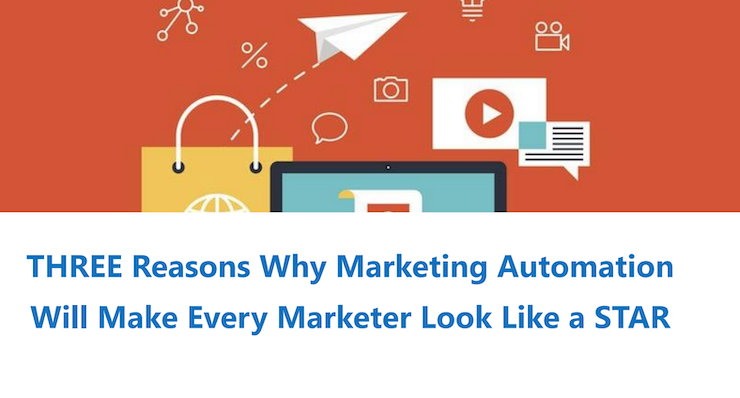 Why Marketing Automation Will Make Every Marketer Look Like a STAR
Recently, I was invited to talk about Marketing Automation (MA) and why marketers should consider championing and investing into these powerful digital marketing platforms.
I had a great time preparing for the presentation and interacting with the awesome audience I was blessed to have at the event.
They had thoughtful questions, and my time was really well spent in trying to help these specialists and decision makers to make informed decisions about their next step in building the right marketing technology stack for their company.
In my approach to trying to provide a high-level understanding of the value marketing automation systems provide, I decided to ditch the usual method where we try to show people how much more they are getting with an MA system versus a regular ESP (email service provider) system.
Instead, I opted to try and focus on 3 key benefits that a system like that would provide to a marketer who is looking to minimize manual work, enhance their control over the marketing process, get better insights and build better marketing campaigns, faster – and at less cost.
I thought I would share my presentation here, in case anyone would like to take a closer look to my slides. Thank you in advance for your time. Enjoy. It's a free download and does not require registration.
3 Ways Marketing Automation Will Make You Look Like a STAR: Download