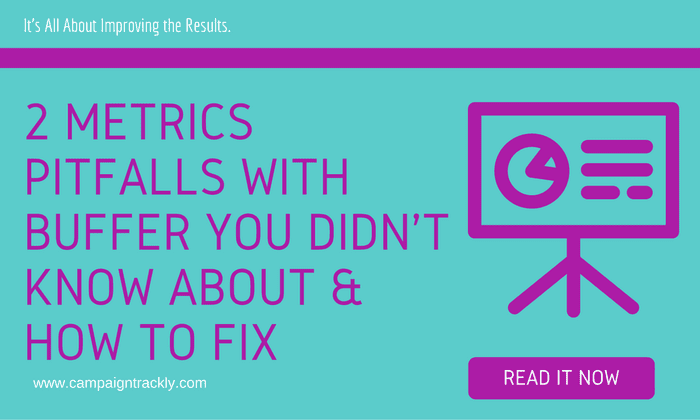 2 Social Media Tracking Pitfalls to Avoid When Using Buffer
This blog discusses 2 potential pitfalls related to measuring the success of multi-channel campaigns when marketers use Buffer's automated social media tracking capability. In it, I share the challenges and show you how to address them.
Why I Love Buffer
I love Buffer. It has saved me so much time, and it's really simple, lightweight, and truly awesome. I use it every day.
One of the things they offer is to auto-generate tracking parameters for your social links so you can view your social media performance in Google Analytics without putting the extra effort to create your own custom campaign tags.
Which is great. It's so easy, right? You don't need to spend the time to generate and add UTM tags or go through the mundane process of checking every single URL link for campaign, medium or source tracking parameters. All you do is leave it to Buffer to take care of this. And as a result, you get all your social data nicely presented to you in the Campaigns section of your Google Analytics dashboard. Hassle-free.
Well, not exactly. Or rather, depends on what you are ready to compromise in the process. Here is what happened to me…
Why Automating Without Doing Due Diligence Might Not Always Be a Good Idea
I launched a couple of new product campaigns across multiple channels, including Facebook, Pinterest, and several Twitter and LinkedIn accounts.
I used the CampaignTrackly Chrome extension to whip up a few custom tracking UTM  links for my campaigns to be able to see how each channel and asset were contributing to the overall awareness and traffic generation goals that I have set up.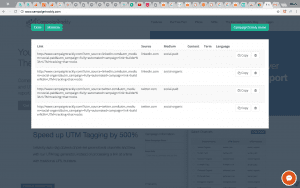 Because social scheduling is so time-consuming, I decided to use a bulk upload feature that enabled me to push my entire social campaign schedule directly into Buffer in minutes. That sure saved me a lot of time. And I was happy.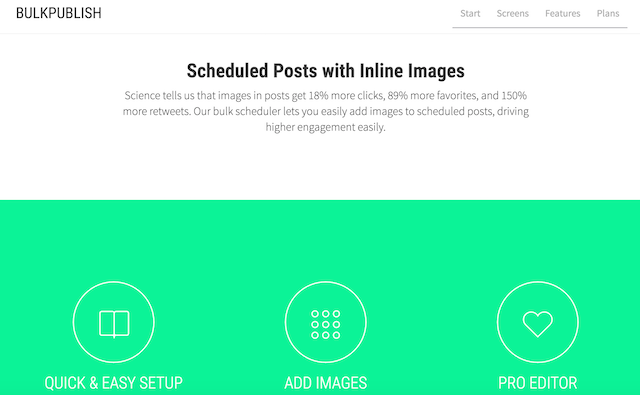 What was my surprise a couple of days later when instead of being able to see nicely sliced data showing individual channel performance within each campaign, not only did I see discrepancies between what I had in Twitter and Google, I had several channels that were missing altogether in my reports.
But I had a campaign, named "Buffer". When I clicked on it, I was given a breakdown of 3 of the channels that were showing discrepancies. So far so good – hey, at least I found my misplaced data.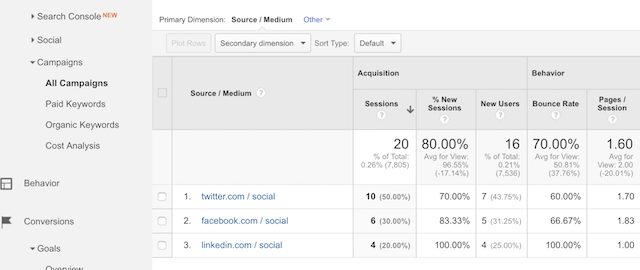 Unfortunately, the data was missing the UTM parameters that would have told me which of the visits were associated with campaign A, and which – with campaigns B & C. I also seemed to have lost my content tracking parameters. They were replaced by "buffer+ a number".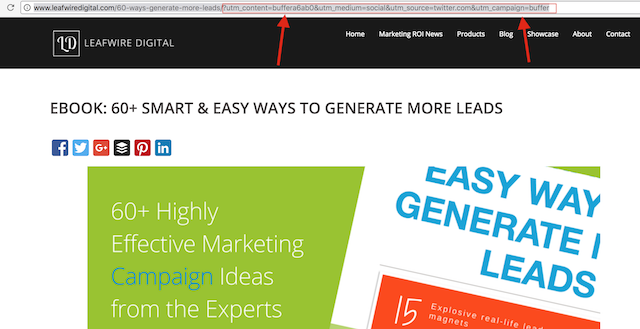 I thought I had a way out because my original links were all bit.ly shortened links. Bitly has a nice analytics feature that will show you all the clicks and visits related to a link, while still keeping the UTM tags intact.
Well, upon review, I found out that all my links got converted to buff.lys. So I lost that battle as well:)).
How To Safeguard Against Potential Success Metrics Pitfalls
Not being able to get all my metrics "in a row" meant I could not quantify the performance of my channels or assets. I clearly had a bit of an issue with my numbers due to the way Buffer uses and tracks my links.
Luckily, it turned out it's all as simple as disabling the Google Analytics campaign tracking feature and selecting bit.ly as my preferred shortening tool. Well, let me clarify – you will have to do that separately for every single property that you manage via Buffer, but it's still something that only takes seconds. Once I did that, things fell into place, and my reporting got back on track.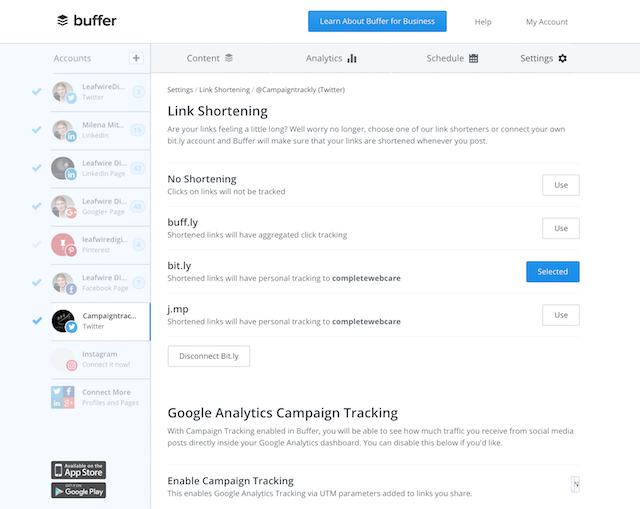 In Conclusion
So, if you want to avoid data confusion that might skew your results and prevent you from measuring the success of your campaigns effectively, make sure to turn off your link tracking option in Buffer's Settings. It would also probably be best to stick withbit.ly, because if everything else fails, you can always use its link performance reports as a fall back option.
And if adding and maintaining your UTM tags is starting to become hard to manage, you can always try CampaignTrackly – the UTM tag builder that automates the management of your entire tracking process.