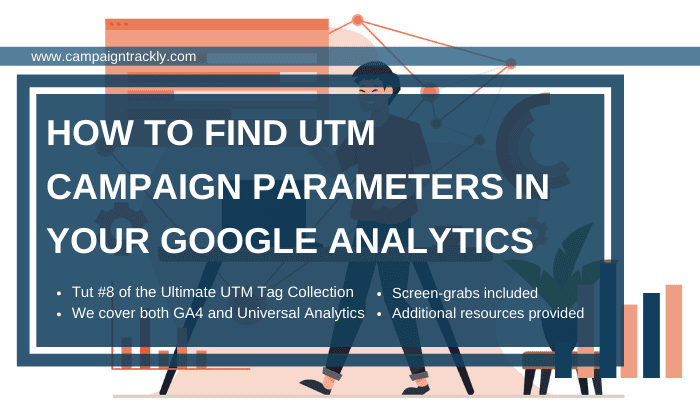 How to find UTM Campaign Parameters in Your Google Analytics
How to find UTM Campaign Parameters in Your Google Analytics
Google Analytics UTM campaign parameters can be found in the Reports section under Acquisition>Campaigns>All campaigns.
Just log into your Universal Analytics platform and scroll down to your Acquisition Section. Under Acquisitions, select Campaigns.
1. In All Campaigns you can find out how how all your custom marketing campaigns perform when compared to each other.
The CAMPAIGN filter corresponds with the "UTM_campaign" analytics parameter that you would add to a link. It lists all your tagged campaigns that have generated clicks. Note, if you have tagged a campaign but it did not generate links, it won't be included in here:

2. Learn more about UTM Campaign – read our complete utm_campaign guide available here.
3. Take the UTM Campaign Quiz to solidify your knowledge.
Your Campaigns report also includes utm_source, utm_medium, utm_keyword (this is how you look up utm_term), and utm_content.
1. In the image below, you can see how your campaigns can be compared based on traffic source (the website traffic came from) or medium (the type of traffic generated. These two filters correspond with the UTM_source and UTM_medium analytics parameters:

2. This screengrab compares performance by content type – the blogs, in this case, are generating the largest number of goal completions. The content filter corresponds with the UTM_content analytics parameter:

3. And Last, but not least, you can run some A/B testing and view the results by using the term or "keyword" parameter in Google Analytics. This filter corresponds with UTM_term analytics parameter.:

Find out how you can build tracking links 36 times faster when using an automated link management platform such as campaigntrackly.com. You can try it for free – no credit card required.
In Google Analytics 4, there are three places where you can see your utm_campaign parameter results
GA 4 gives you three places under Acquisition, where you can look up the results of your custom marketing campaigns – acquisition overview, user acquisition, and traffic acquisition.
1. The User acquisition report houses the utm campaign values under First user campaign.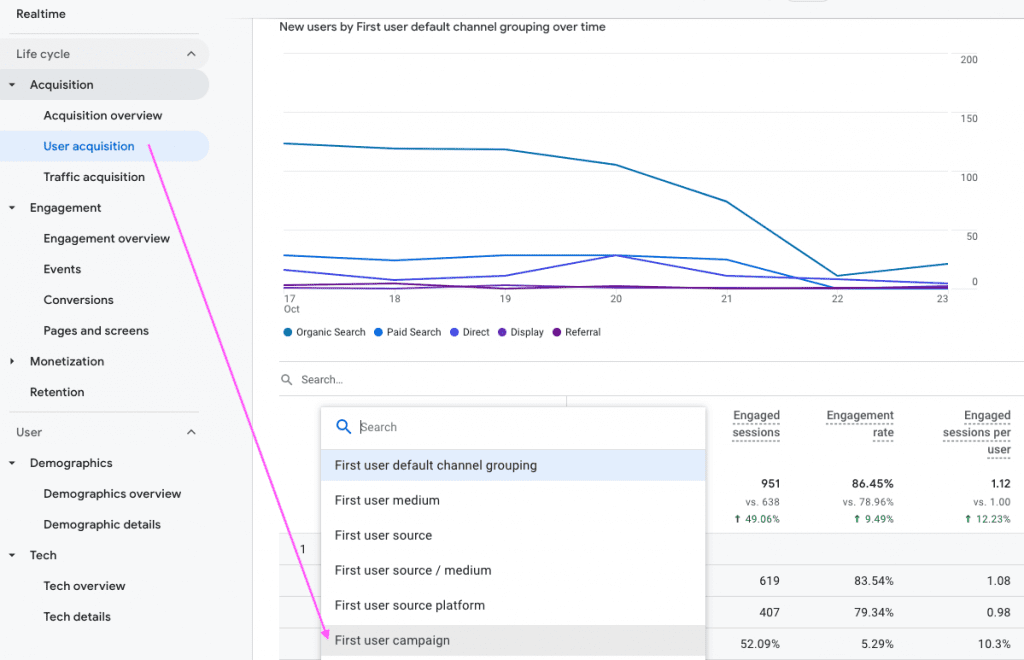 2. The Traffic acquisition report shows you custom campaigns under first user campaign filter.
It will also display organic, non-tagged referral, as well as direct traffic to give you a fuller picture of your first-time user sources.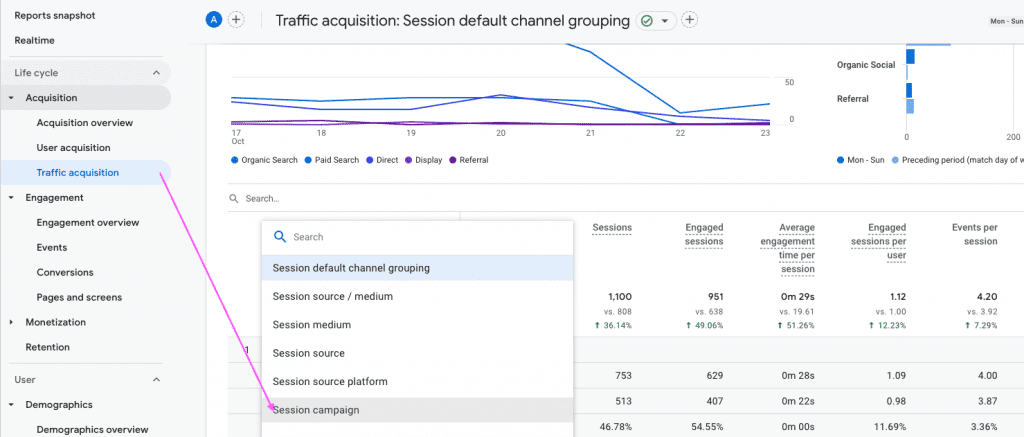 3. The Acquisition overview also leverages the First user campaign filter to show you all first-visit sources, including your custom campaigns.

Are you in the process of trying to build a robust and sustainable link tracking strategy for your organization? Check out campaigntrackly.com and try it for free – no credit card required.