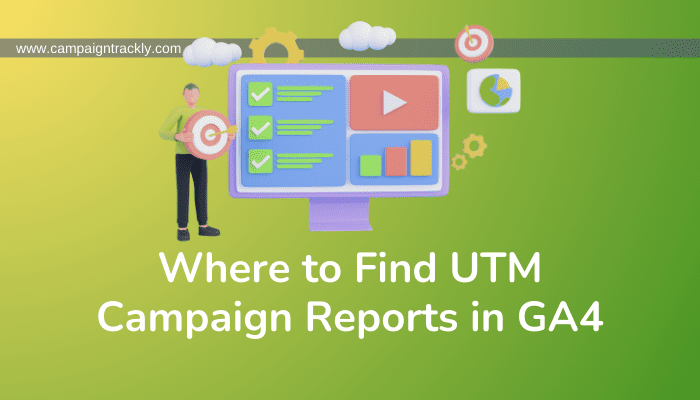 GA4 UTM Campaign Report: Where to Find It?
GA4 UTM Campaign Report: Where to Find It?
The GA4 UTM Campaign Report is easy to spot – actually, you can poll almost any report against the utm campaign dimension to track the performance of your utm parameters and custom campaigns! Isn't it cool?
Google Analytics 4 has two main campaign dimensions that enable you to build a variety of UTM-parameter driven reports:
The "sessionCampaignName" dimension, whose friendly label in the platform is "Session Campaign". It literally is the "The marketing campaign name for a session" and includes Google Ads Campaigns, Manual Campaigns, & other Campaigns.
The "firstUserCampaignName" dimension, whose friendly label in the platform is "First User Campaign". It shows you the name of the campaign that first acquired the user. It includes the same campaign groups as the Session Campaign.
If you have repeat users, your Session Campaign numbers will be higher than the First User numbers. Session Campaign includes First User sessions.
Here is where you can find the GA4 UTM Campaign Insights, using the Acquisition reports section, for example:
Go to Reports>Acquisition>Traffic Acquisition:

This reports shows you all your default or custom promotional channels: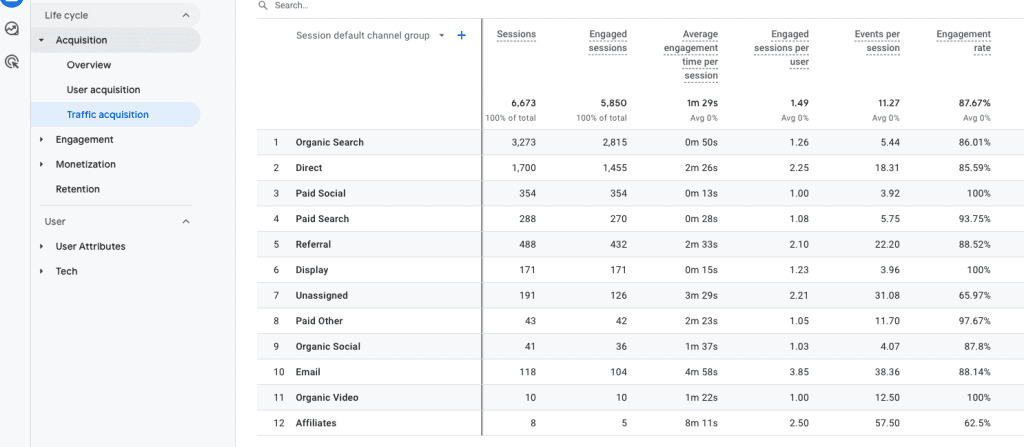 2. Use the blue "+" icon next to Session default channel group shown above to replace your default/custom channel group with Session Campaign:
From the popup, select "Session campaign". Not you can also search for First user campaign.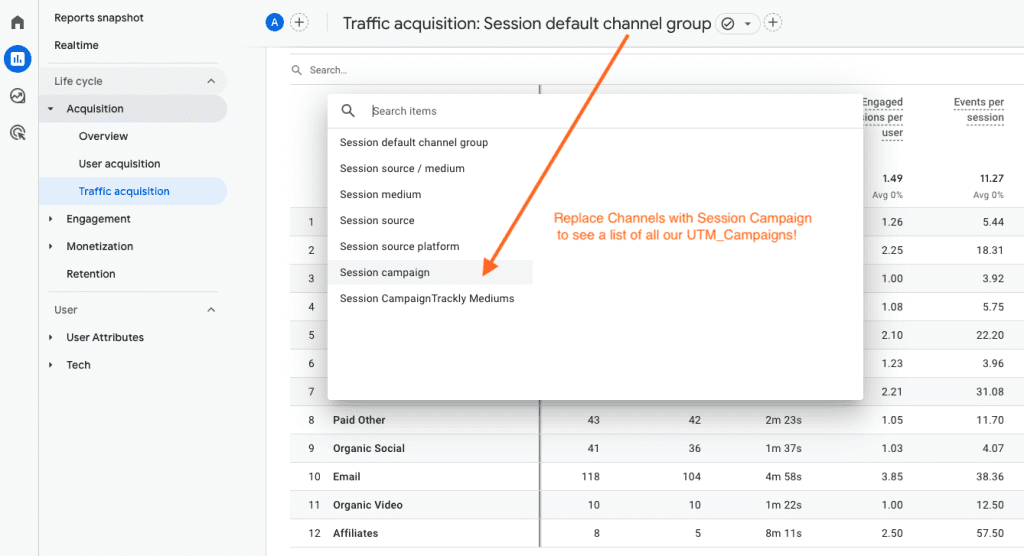 3. Now you can see all your channels, including your custom UTM Campaigns and can easily compare performance in one view.
4. Feel free to toggle the options in the Conversions column to see which channel/campaign brought you the highest level of signups, leads, and more: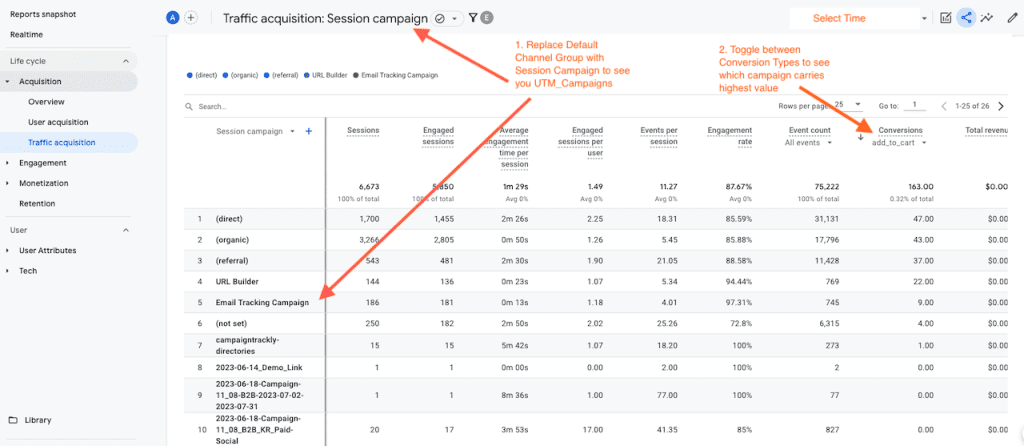 You Can Also Build Custom Reports and Use Session Campaign
If you would like to view ONLY UTM_Campaign performance, the easiest way to do that is to use the "Explore" option in GA 4, available on the left-hand side menu.
Here you can build a dedicated custom report for your UTM_Campaigns with a few easy clicks until you report looks like this: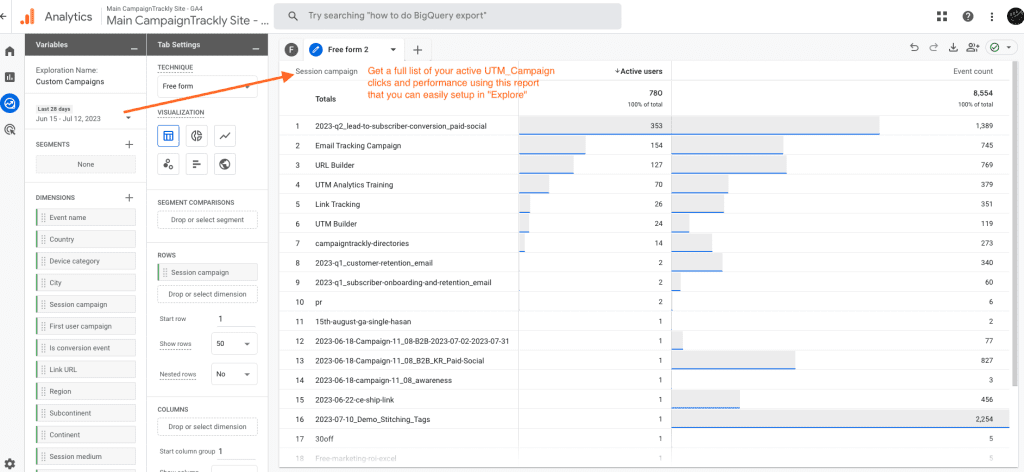 Would you like to get more easy-peasy tips about GA4 or become a UTM tracking pro?
Test your UTM_Campaign Knowledge. Take the Quiz!
Need a refresher on the UTM_Campaign parameter and how to use it? Take the quiz or read our detailed guide