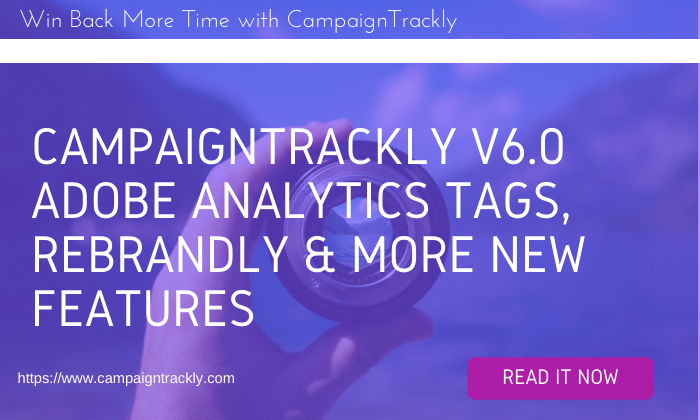 CampaignTrackly v6.0 – Adobe Nomenclatures, Rebrandly, More NEW Features
We are pleased to inform customers and users that the following features are available immediately for use on our CampaignTrackly app:
New Link Shortener: Rebrandly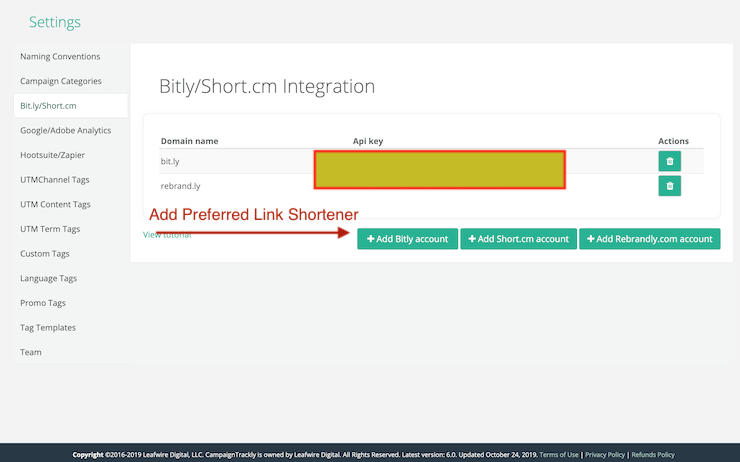 The CampaignTrackly app now offers connection to three link shorteners: Bitly, Short, and Rebrandly. Connect to your account securely in seconds and our app will automatically shorten all your links.
Currently all our shorteners offer automated services. For custom-named short links, please contact us at support@campaign-trackly.com, so we can activate the feature for you. Custom links is a paid offering.
New Out-of-the-Box Adobe Analytics Tag Generator
Previously, customers wanting to use our tag generating engine for Adobe Analytics had to contact us and wait for our dev team to set up their environment. While this is still the case for very customized Adobe tag nomenclatures and we are very happy to code your nomenclature for you, if you have a simple nomenclature with a smaller number of tags, you can immediately set up everything yourself! Setup time takes 10-15 minutes.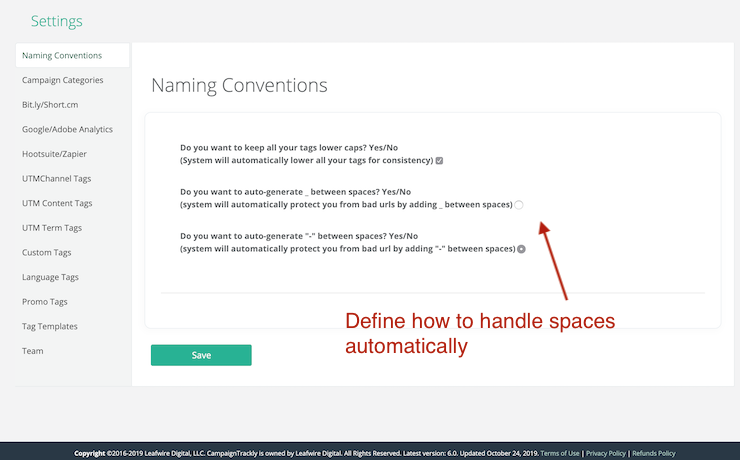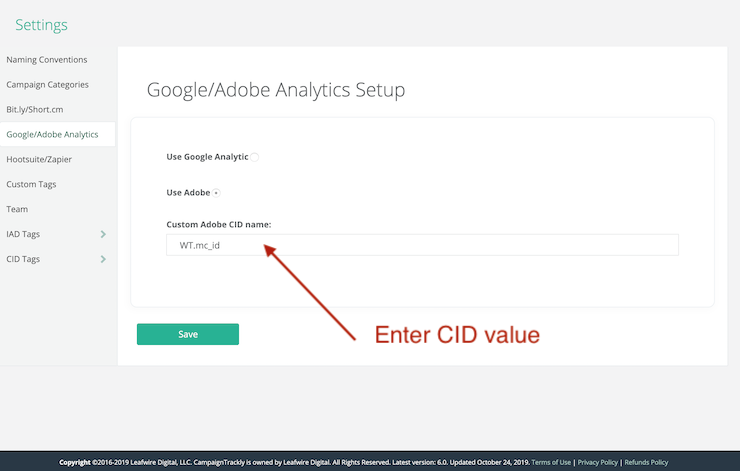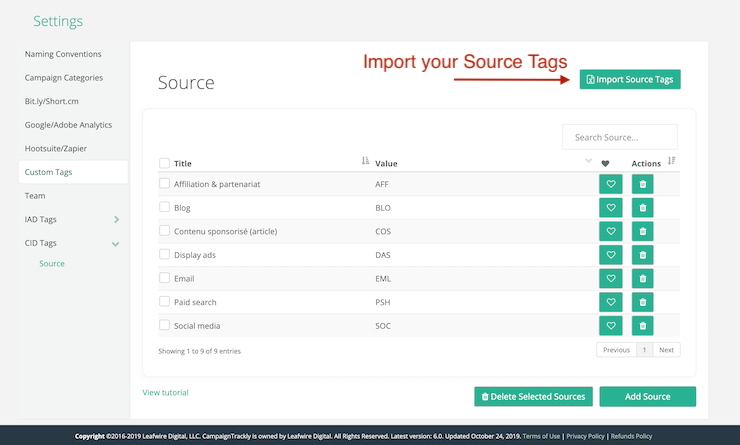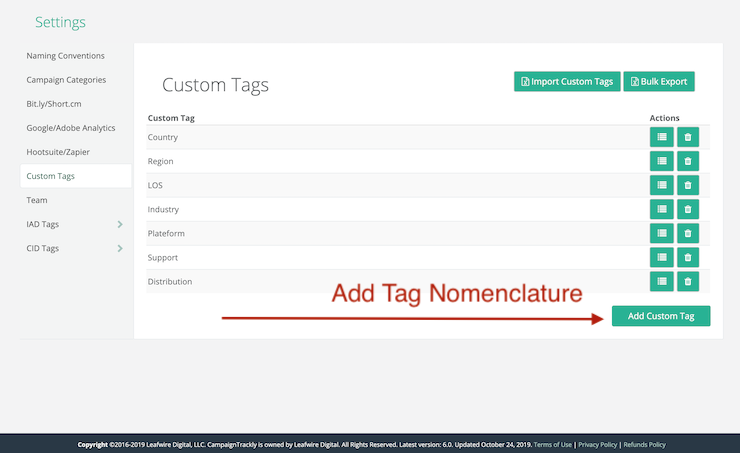 What is more, now our tag generator is available for all those Adobe Analytics users who have to use custom CID values! How to get started?
Just go to Settings>Naming Conventions to set up how spaces between links and tags need to be generated.
Next enter your preferred CID value in the Google/Adobe Analytics Setup.
Next, go to our Custom Tags Page and paste all your Tags and nomenclatures in it one by one – or upload in bulk.

your tags will be generated in the order in which your tag nomenclatures are built

Don't forget to setup your Sources in the Source page dedicated for this function.
Now go to Campaigns, create your first campaign, click on the link and check into your Adobe Analytics for the results!
Ability to Filter Campaign and Google Analytics Reports View by Campaign Category
We have added a number of usability improvements for easier navigation across the tool and better campaign management. For example, users now can easily segment their campaigns by categories using a "Select Category" drop down menu, which gets built automatically once you add your categories.
Our Google Analytics External Reports Page now also features a calendar for users to further filter their stats based on selected periods of time.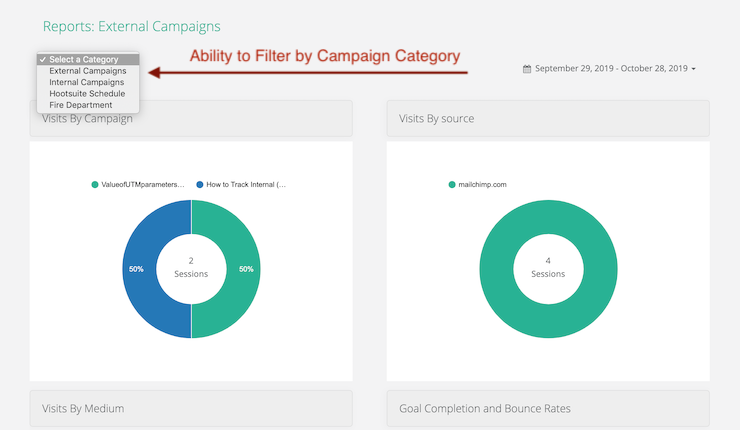 Team Management New Features
Team management is now made much easier with admins having the capability to add and delete members with a single click without relying on support. What is more, you can now see exactly which email addresses have been invited and if the invite has been sent.
In case that your invite has not been received (if you have not white-listed our domain) – you can always delete the invite and send another one.
More control over tags, campaign creation, and member access is also available. This is a paid feature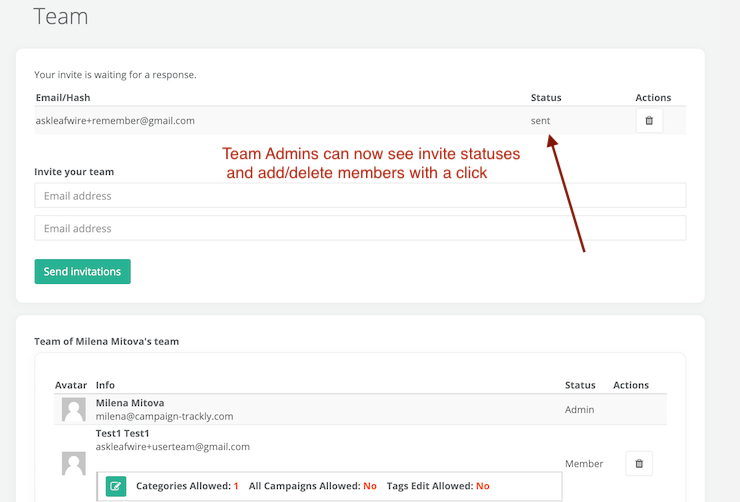 Improvements and Bug Fixes
We have implemented a few bug fixes and improvements as well. For example, our view of the Chrome browser tag generator was not friendly for smaller screens – like ipads and mobiles, but now we have addressed this and you should be able to comfortably use without any concerns.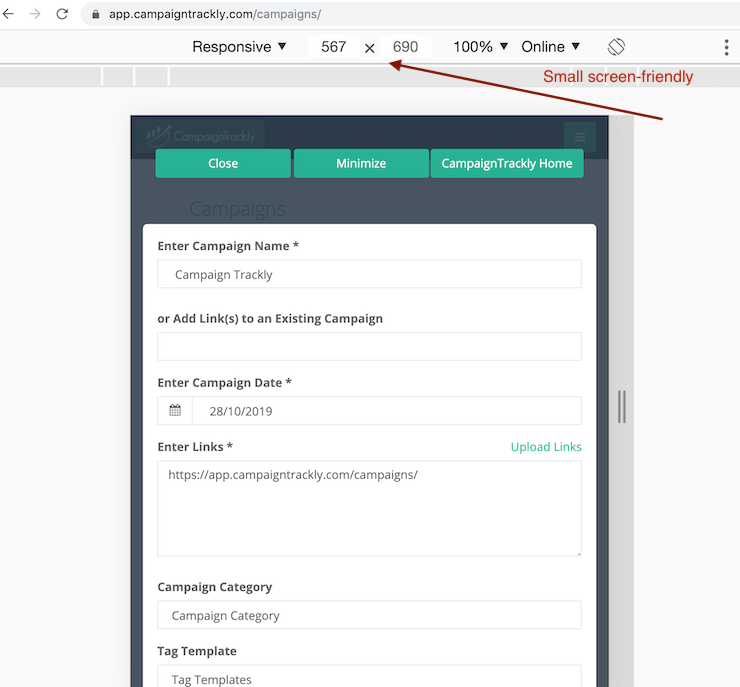 In Conclusion
Thank you to all of our customers who tirelessly send us suggestions and new feature requests, and take the time to report bugs for us. As always, we are very grateful to your time and support and happy to offer Amazon gift cards to everyone who reports bugs and issues with our app.
Many thanks for your time and happy tracking! Please contact us with support or other questions @support@campaigntrackly.com.