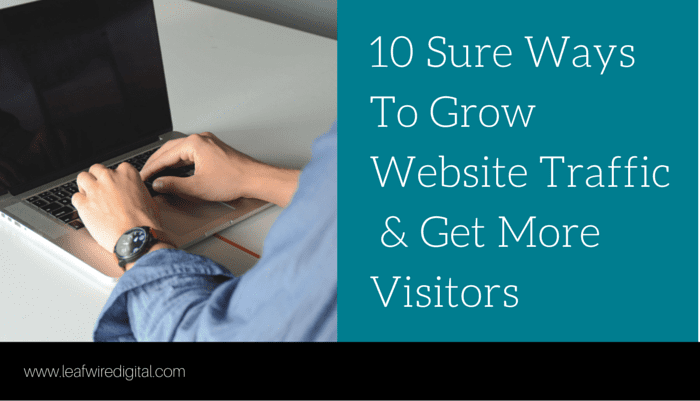 Ten Quick Ways to Grow Your Website Traffic
Here is a quick checklist that will help you grow website traffic in a consistent and effective way:
1. Content Strategy
Build a keyword-focused content strategy and maintain a scheduling calendar. Having a plan that governs the creation and adding of relevant content online ensures that your web presence always grows in a sustainable and effective way.
A well-built, frequently updated website is the key to getting more visitors – research states that sites with 100+ pages perform well regarding organic search rankings. Additionally, when you site reaches a certain critical content mass, Google will automatically add site links and other display "bonus" features on both your organic and paid results, which will ultimately help you get even more clicks and visits.
2. Website Feedback
Devote a few minutes of each staff meeting to the "status-quo" of your website or introduce weekly reporting. Don't hesitate to ask for website performance & content feedback and suggestions from the wider team. Your co-workers are your best ambassadors and can be instrumental to your growth success. You can also include a survey option on your website and ask visitors if they would like to share recommendations.
3. Bi-weekly website revisions + content updates.
Don't leave the 'under construction' and 'content coming soon' portions on for too long not to discourage your web visitors from coming back.
Delete or archive old pages and directories that are no longer needed or use your robots.txt file to inform search bots not to index these files/URLs/folders anymore. Keep your contact info updated.
Check for broken links or missing content regularly – use this free tool to identify dead links: http://www.dead-links.com.
If you use YouTube or other third-party movies/videos on your site, check to make sure they are still available, so you are not serving content that does not exist.
Re-test your online campaigns featuring online forms or other interactive elements at least once every two weeks to make sure that your scripts and workflows are functioning well.
Spell-check, spell-check, spell-check!
4. Regular traffic source, crawl error, speed, & search term audits
Monitor the quality and sources of your traffic via the tools your hosts are providing for you. Sign up with Google and Bing webmaster tools to receive additional website intelligence. Since Google is still the top most used search engine in the western hemisphere, make sure that you go through all of the features offered in the engine's webmaster console to ensure your website performance is not hindered by crawling or other issues.
A great feature that can help you improve your visibility is the keyword audit which shows you how many times your pages showed up in organic search and which keywords pinged them.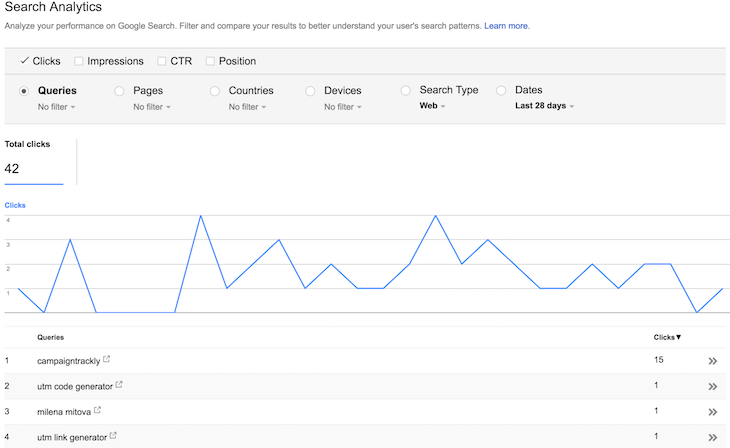 5. Weekly analytics check-ins
Use Google Analytics to keep track of your most and least visited pages, along with other key metrics, such as bounce rates, exits, time spend on the website, and visitor behavior (country, language, city, domain, etc.). This intelligence will enable you to gain insights that will help you understand what content resonates with your audiences, so you can keep producing more and getting more qualified visitors. Google Analytics is free, so you will be able to get invaluable feedback about your website performance without the extra cost. Here is a great collection of videos that explain how to use Google Analytics: http://www.google.com/support/conversionuniversity/
6. Using all communication channels to promote your website
Don't forget to promote your website for free, in addition to developing effective link, social media, and advertising strategies. Include your website address in your letterheads, envelopes, business cards, newsletters, emails, news releases, quotes, orders, invoices, advertisements, and promotional materials. Submit it for contests, link it to professional directories, etc.
7. Competitor analysis & industry benchmarking
Always compare your website with those of your competitors, as well as with the places you have visited and liked. Research regularly how you can implement the features that you liked the most and if those features can help you get more traffic or more conversions.
8. Productivity tools that can help you do your job better
Always be on the lookout for new exciting online sales tools and website features and ask if your content updates team/contractor can help you implement them. Software packages and services that can let you automate SEO audits and page optimization or enable you to manage faster and more efficiently your online forms, email segmentation and lists are just a few examples of tools that can let you do more in less time.
9. KPIs & Meeting your Goals
Define clear KPIs based on the value that the website is expected to create for the business. Don't settle for generic metrics such as Total number of visits (sessions) or SEO traffic. Agree on specific goals, like:
Increase traffic from NY state by 15% in the next three months via one subscription campaign, two email campaigns, 3 Search engine optimization campaigns.
Increase traffic from the following referrers (3rd party or partner websites) by 10% in the next six months via affiliate management programs
Schedule quarterly and annual site reviews to quantify the progress you are making and decide how to improve things in the following months.
10. Improving the online experiences of your visitors
With the advent of technology, users will be getting more and more demanding regarding their online experiences. They will want faster loading websites, cleaner designs, easier access to the information they need, and even instant response to their questions or comments.
User experiences are and will continue to be a primary differentiator when it comes to retaining more online visitors. So you need to dedicate a good amount of time and efforts to key website features, including functionality, search, and ease of use. These components have direct impact on how well your site can convert visitors into potential customers.