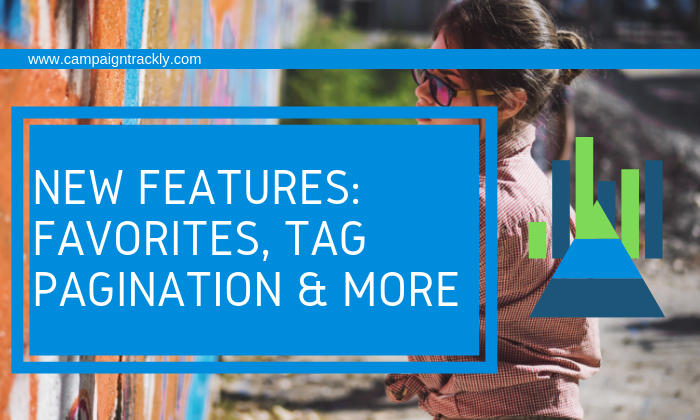 What's New: UTM Tag Pagination, Search & Favorites. It's All About Fast & Easy!
We are excited to share with our current and prospective customers that we have added a host of new productivity features that continue to make out web app easier and friendlier to use.
While we are not going to go in detail about all the features we introduced, we will list below the most significant ones. These are especially valuable to subscribers who have to store dozens and dozens of tags in their library, and find it challenging to sort through their tags once they start building their tagging links:
NEW FEATURES:
Pagination both in Settings and in the Tagging engine
Dynamic Search bar, so you can instantly find your tags, especially when you have multiple pages of them
Ability to click-select all tags or drag tags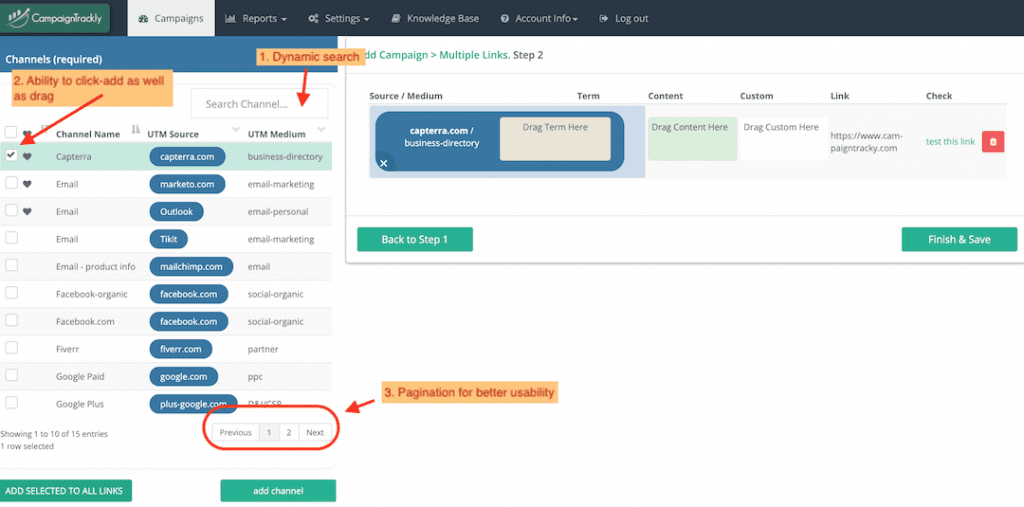 Favorites – our new option to select frequently used tags as "favorites", so they can float at the top of your list.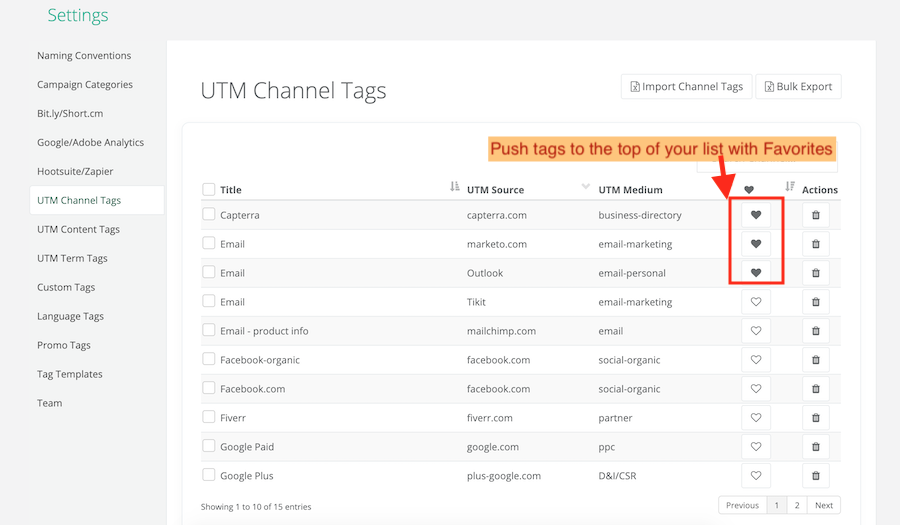 Tag smarter with our easy-peasy link tagging app. No codes, minimal learning, no manual work. 
See Our Tag Management Features in Action by watching our 2-minute video:
BUG FIXES
Single Campaigns
Fixed "Remove Tracking Links" function and duplicate campaign recognition.
Multiple Campaigns
Fixed duplicate campaign recognition
In Conclusion
As always, a big thank you to our customers who are kind enough to share their feedback and recommendations. We are always happy to develop any new feature requests, and as a token of your appreciation, we continue our standing promotion where we email you Amazon gift cards.
Thank you for being our customers and happy tracking! Stay tuned for more features coming in September! Questions or comments? Email us at support@campaigntrackly.com